Organization chart: partners
Dr. Ing. Adriano de Vito: Sole Director

Curriculum
Adriano de Vito was born in Udine in 1956. In 1982 he graduated from Rome University "La Sapienza", earning a degree in Civil Hydraulic Engineering. In 1982 he was registered engineer and in 1984 recorded in Ordine degli Ingegneri of Rome.
Trained in Studio Prof. Ing. Lodovico de Vito, since 1981 he has been working as a civil engineering designer, consultant and work supervisor, chiefly for the public sector, developing considerable expertise in hydraulic engineering. Although he has mainly been working in Italy, he also had several work experiences abroad: in Ethiopia, where he was granted the work supervision of ex-Fai (Italian Aid Fund) projects, Brazil, Kenya, Indonesia, Eritrea and Tunisia.
In 1987-92 "he taught at Rome University "La Sapienza" voluntarily tutoring the students of "Irrigation and Drainage" course. In 1998-2000 in the advisory board of Associazione Idrotecnica Italiana (Italian Hydrotechnic Association) Central Italy Department. In 1990-91 in the advisory board of Ordine degli Ingegneri della Provincia di Roma (Public Register of Civil Engineers). In 1990-99 National Advisor of Sindacato Ingegneri Liberi Professionisti (SNILPI Italian member of FIDIC). In 1993-96 Member of the Advisory board and Secretary of SNILPI of Rome. In 1995-98 in the advisory board of URIA (Unione Romana Ingegneri ed Architetti=Union of Engineers and Architects of Rome).
Adriano de Vito has been CESECO INTERNATIONAL srl sole director since 2001. He currently is in the list of Selected Professionals of the Italian Foreign Office; in charge as Deputy Technical Magistrate to the High Court for Public Waters and in the advisory board of ITAL-ICID - Italian Commission of Irrigation and Drainage.
He is author of technical and managerial publications.
1956 - 2023: 67 years
experience in water engineering
Partners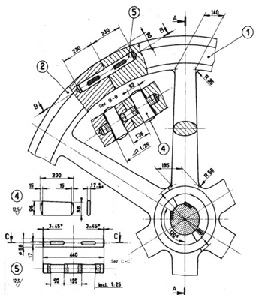 Publications
CESECO INTERNATIONAL s.r.l. - Professional and consulting services
Water engineering consulting firm in Rome, hydroelectric plants, dams and weirs, aqueducts and sewages
Via Lugnano in Teverina 9 - 00181 Roma | Tel.: +0039 06/7811891 | Fax: +0039 06/7801129 | e-mail: ceseco@ceseco-int.it